Of Counsel
Michael G. Busby Jr.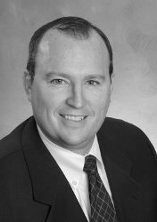 Attorney Busby enlisted in the United States Marine Corps and served as a Field Artillery Cannoner from 1989 to 1993. Mr. Busby also served in the National Guard from 1993 to 1997 in the States of Arkansas, Oklahoma and North Carolina.
He graduated from South Texas College of Law in Houston, Texas. Mr. Busby is a member of the Phi Delta Phi International Law fraternity and authored an international law legal article in a law journal published by South Texas College of Law.
Mr. Busby has extensive practice experience in Immigration Law, Debt Consolidation, Consumer Bankruptcy, Family Law, and Personal Injury Law.
Attorney Qin Zhao graduated from the top law school in China, Renmin University of China, obtaining both her Master Degree of Law and Bachelor Degree of Law from Renmin University of China. Ms. Zhao also obtained an LL.M. from the Washington College of Law at the American University, in Washington, D.C.
Attorney Zhao is licensed to practice law in both China and New York State. She has broad practice experience in Foreign Direct Investment in China. She has assisted various clients in equity transfers, the conducting of legal due diligence, corporate transactions, etc., in China.
Attorney Zhao is fluent in both English and Mandarin Chinese.